With no pilar at all
the Vignemale Hall may offer you a modulable space to host different types of configuration and various theatrics. With a surface of 5 200 m2, meaning 108m long and 48m wide, with a height of 7m, with no pilar, this hall has on the floor a 400 m2 panoramic gallery named « Lys - Ardiden » which preserves the ground floor for many activities.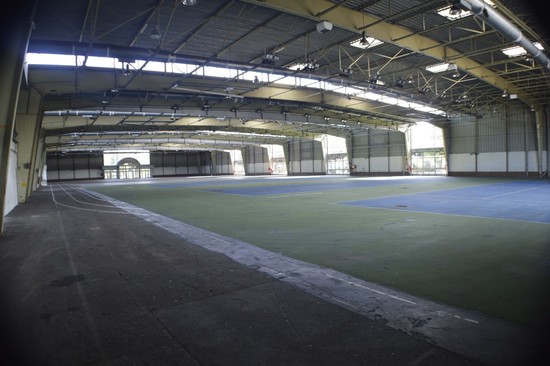 With a natural or artificial lighting, the Vignemale Hall may host at the same time an exhibition place, a catering or show space, but also tennis courts (cf; Les Petits As), etc…
Equipments and services :
Wi-Fi
Road type mix soil
Artificial and natural lighting
Metal frame
Metal cladding panels
Smoke extraction system
Technical access for heavy goods vehicles
General installation for the event ( installing and removing )
Rentals : platform, stage area and furniture
Ticket office, cloakroom
Overhead electric distribution by ground and peripheral boxes
Optical fiber access
Sound systems
Safety and security teams
Forced hair heater
Reception, hostess, cleaning
Technical assistance, on call and stand-by duty
Other services you wish.