French commune
in the southwest of France
Administrative center since 1790 in the Hautes-Pyrénées department in the Occitanie region, it is the Bigorre capital. Dynamic city, Tarbes is a modern cultural and gastronomic town concentrating around 45 700 inhabitants.
It is as well 2 000 hours of sunshine per year.
A destination that is accessible
to all with many infrastructures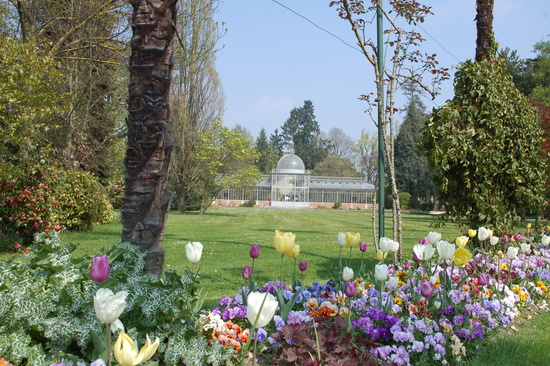 A destination that is accessible
to all with many infrastructures
in 154 km to the southwest of Toulouse, 147 km to the east of Bayonne, 72 km southwest of Auch and 23 km northeast of Lourdes ; Tarbes is 1h30 from the Atlantic Ocean, 2h50 from the Languedoc coast and 35 minutes from the nearest ski resorts.
By plane : The Tarbes-Lourdes-Pyrénées airport, is served by Hop which provides three daily and two weekend air services to Paris-Orly. Ryan air serves London-Stansted and Milan. The airport provides as well seasonal flights from and to the biggest european cities.
By train : The TGV makes several times per day the junction with the Paris-Montparnasse station with a journey of six hours. Bordeaux is connected in three hours. This offer is complemented by that of the TER, providing important exchanges with Toulouse, Pau and the Basque coast. These enable junctions without another change of train with Paris-Austerlitz.
By car : Tarbes is also served by the A64 which, heading Toulouse, leads to Lannemezan and Capvern, and heading Bayonne, leads to Pau that is reachable too by the RD 817.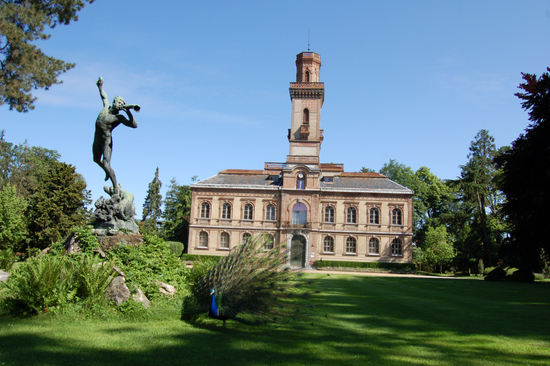 Tarbes has the second largest university center of Occitanie with a University Institute of Technologie (UIT) and a National College of Engineering hosting more than 5 000 students.
Second largest industrial city of the region, Tarbes is getting more attractive with two main centres of excellence : railway construction and aeronautics. Nearby companies such as Daher and Alstom keep on reinforcing its development. Socata, Daher's subsidiary, manufactures business and tourism aircrafts.
Called the « market town »
because of the wide range of its regional products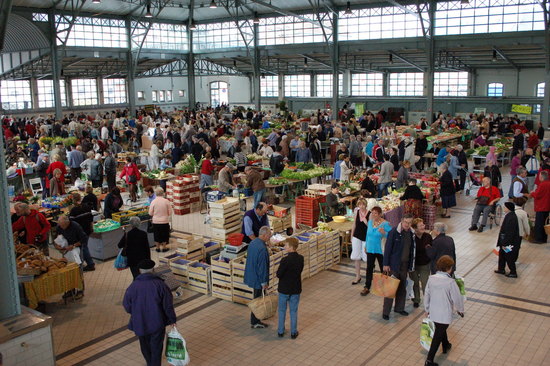 Called the « market town »
because of the wide range of its regional products
... and the numerous halls and market squares it hosts, obviously a fantastic chance for the local agriculture, Tarbes is definitely a gastronomic city :
The Tarbais bean : gastronomic jewel, coming from Latin America and introduced in the 18th century in the Adour valley. It requires a soil with well defined criteria and with seeding on a specific date. The picking is exclusively a hand picking, pod by pod. Its Red Label since 1997 and its Protected Geographical indication in 2000, guarantee its high level of quality.
Madiran wine: belongs to the southwest French wineyards. It was created in the 11th century when the Madiran abbey was funded by the Benedictine monks. Its fame was estabilshed thanks to pilgrims on their way to Saint James de Compostelle who discovered it walking across the region.
The black pork of Bigorre : very old breed rescued from extinction in 1981, this product of exception requires outdoor rearing conditions which respect the specificities of this pure breed and relies on traditionnal skills. After 14 months of attentive cares and a minimum natural refinement of 18 months, the « black pork of Bigorre » offers a high quality ham, which is such a pleasure for gourmets.
The « gâteau à la broche » : very delicate cake, with a taste of wood fire. Only persons having a chimney can make this reciepe which must be cooked on a spit before flames. The cone is gently basted with paste in order to get successive layers that, after hours and hours of cooking, give a cone-shaped cake.
Pyreneean cheese : goat, cow, sheep or mixed (cow-sheep), it's up to you … Farm cheese usually hand molded, salted and ripened in cool cellars.
The sheep of Barèges Gavarnie : the « Barèges-Gavarnie », a meat with exceptional qualities thanks to the respect of the traditions wich provide an optimum use of the natural environment and knowledge adapted to the mountainous terrain and harsh climate. Since centuries, man and nature have been together to found a land of pastoralism and life.
From Tarbes set out to explore the Hautes Pyrénées !