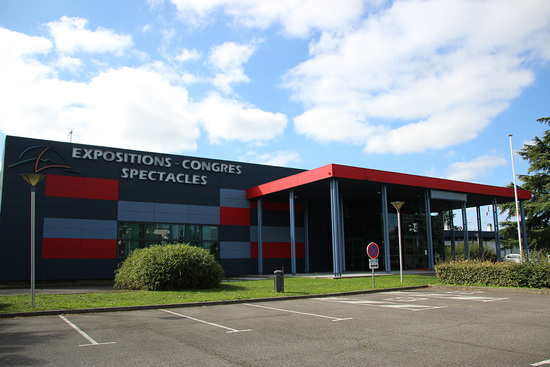 Tarbes Expo Pyrénées Congrès is at the same time multifunctional and adjustable spaces, an assistance of experts in various fields, and a modern and technical centre plus many other services.
The coupling between the Centre de Congrès and the Parc des Expositions, added to the numerous possibilities for arrangement we provide, may host events of different types and dimensions, meet any of your expectations, and provide fitted solutions to guarantee the success of your projects.
The Tarbes Expo pyrénées Congrès' teams are not only available to study and meet your requirements but also to advise you according to your project and your budget. In order to guarantee the success of your event, a complete and personnal follow-up will be provided since the first advices until the achievement of your project.
Wathever resources you may need for the organization of your events, they are gathered in Tarbes Expo Pyrénées Congrès:
Efficient technical equipments
Personal welcome
Adjustable spaces
Various services
Responsiveness on request