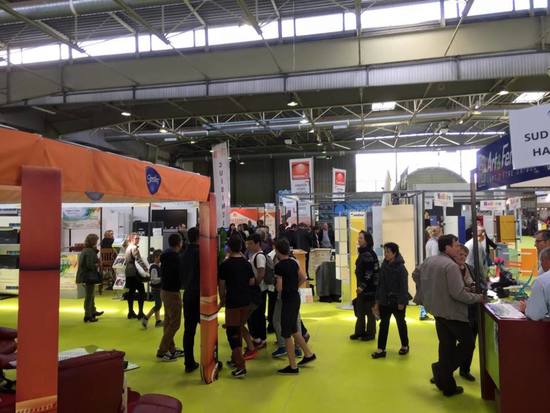 Showcase of the economical activity of a territory, each year, Tarbes Expo Pyrénées Congrès hosts in its whole site :
160 days of events for general and professional public
260 000 visitors a year
Tarbes Expo Pyrénées Congrès wish you a very warm welcome to Tarbes. A dynamic city which will provide you skills and knowledge so that you make your stay as enjoyable as possible.
Tarbes Expo Pyrénées Congrès takes care of its exhibitors and futur exhibitors assisting them all along the creation of their stand.The Exhibition Centre advises you on organization, conception and setting up your stand. It is an efficient team who will provide you its expertise all along your stay.
Before the event, we will study together your specific needs and advise you on the different services we can supply.
During the stand fitting, we are listening to you and we are available on the site to answer any of your questions or to meet your needs.
During the event, we are permanently there on the site; before, during and after opening and closing hours, in order to guarantee a quick and efficient intervention according to the problems you might encountered and to find the best solution in the shortest possible delay.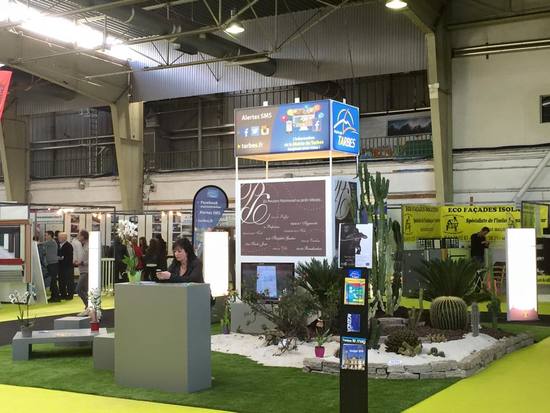 After the event, we will evaluate together the supplied services and keep in touch for a next edition.
The Tarbes Expo Pyrénées Congrès' team will supply many different services :
Technical services : installing and removing the stand, creating made-to-mesure areas, carpet laying, lighting, sound system,video…;
Services : cleaning, Wi-Fi, rental of equipment and furniture;
Electric power connections and water hook-ups.